On a road trip, the adventure changes minute by minute. You might start your drive on a country road with the windows rolled down — and a few miles later, find yourself winding past rocky cliffs and trickling streams. The road trip is the essential way for families to travel because it's safe, allows for quality time together, and gives you a chance to see more of your surroundings.
Our favorite family road trip ideas will transport you from the pristine alpine stretches of Colorado to the white-sand beaches of South Carolina. Since you're taking the kids along, each custom itinerary includes approximately four hours of driving or less per travel day. You'll also find suggestions of family vacation rentals that'll help you rest up for the next stop.
The Colorado Family Road Trip: Hot springs, natural wonders, and a playground of sand dunes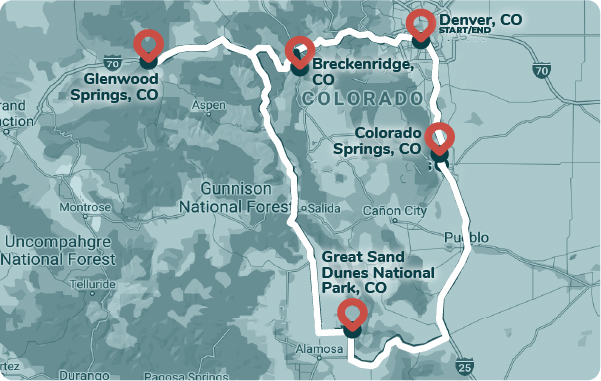 Colorado Road Trip Stop One: Garden of the Gods, Colorado Springs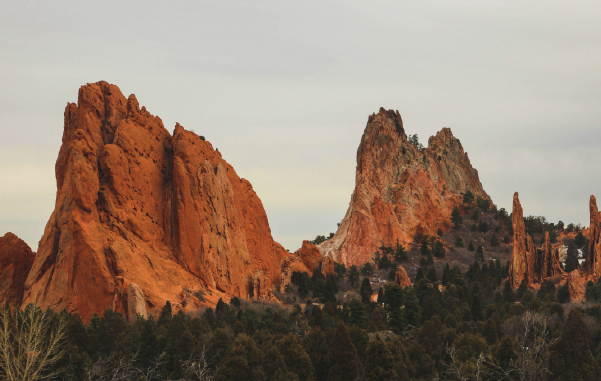 Approximately 1hr, 13 minutes from Denver
Shortly out from Denver, you'll start to feel like you're on another planet — particularly when you pull up to Garden of the Gods. Mesmerizing red rocks tower into the sky at this park that's a geological wonder. It's free to explore here, and there are plenty of easy, wide-open trails to take in the scenery. Visit at sunrise or sunset for extraordinary views (and be sure to bring your camera along for a group shot).
If you decide to stay in Colorado Springs for a night or two, head to Cheyenne Mountain Zoo, where you can have an experience that will be fodder for the next day's drive: hand-feeding a giraffe. This open-air park lets you get up close with animals or soar above them on a ski lift.
Where to Stay:
Colorado Springs is brimming with colorful, historic homes that make for a unique stay. This Colorado Springs family vacation rental offers a charming exterior that feels modern inside.
Colorado Road Trip Stop Two: Great Sand Dunes National Park, CO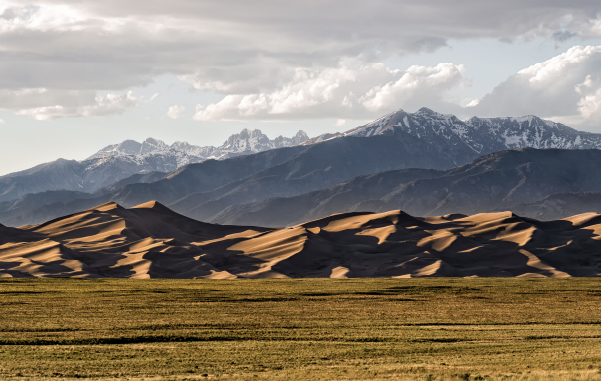 Approximately 2hrs, 30 minutes from Colorado Springs
Great Sand Dunes National Park is a surreal playground, home to miles of rolling sand. You'll feel lost in the scenery as you hike here, sometimes without another soul in sight. Sand Dunes is also one of the few Dark Sky Parks in the state, inviting you to peer into the galaxies and witness a clear, bright evening of stars.
Be sure to bring your swimsuit along if your Colorado road trip falls in the early summer months, when the crisp waters of Medano Creek race straight through the park. And for even more family road trip ideas in the great outdoors, check out our feature on national parks.
Where to Stay:
The park is a little remote (but trust us, it's worth the drive). This family vacation rental in Crestone, CO, is about 58 minutes away. Experience eclectic, adobe design and a cozy open layout that helps you stay connected. The yard is fenced-in and landscaped with a table set up for family dinners al fresco.
Colorado Road Trip Stop Three: Glenwood Springs, CO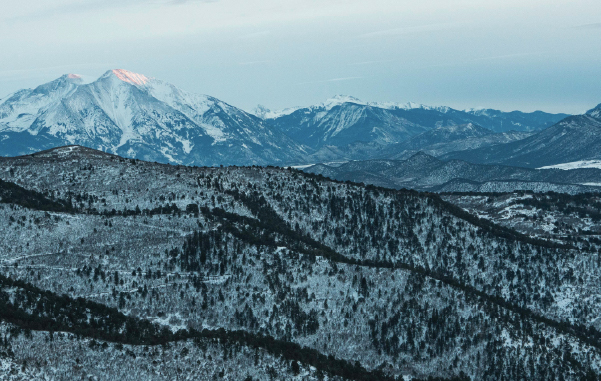 Approximately 4 hrs from Great Sand Dunes National Park
This will be the longest day of driving on your Colorado family road trip, but the route to Glenwood Springs is breathtaking. Stop and stretch your legs at Twin Lakes or grab a quick bite in Leadville, a historic small town filled with old-fashioned storefronts.
Once you've settled in Glenwood Springs, find an adrenaline rush at Glenwood Caverns, America's only mountain-top theme park. Step underground with a tour of the caves, ride family-friendly rides and roller coasters, or feel your stomach drop as you plummet down 3,400 feet on an alpine roller coaster you control with panoramic mountain views.
After the park, wind down in the tranquil waters of Glenwood Springs Hot Springs, where you'll enjoy complete relaxation for you and waterslides for the kids. Once you've found your calm, enjoy a stroll through the town and stop by Chocolate Moose Ice Cream Parlor.
Where to Stay:
This light-filled, modern vacation rental cabin right in Glenwood Springs has enormous windows that welcome the mountains in — but you can also admire them from the immersive outdoor porch.
Colorado Road Trip Stop Four: Breckenridge, CO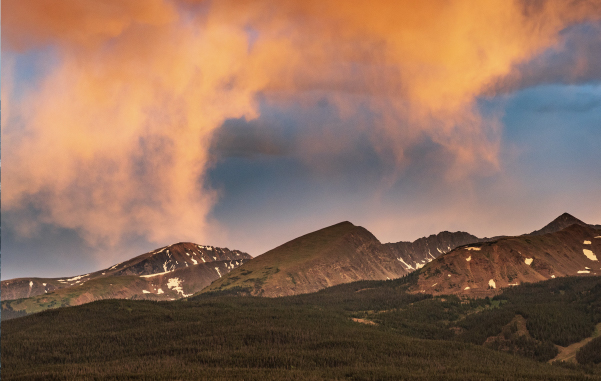 Approximately 2 hrs, 15 minutes from Glenwood Springs
Begin your stay in Breckenridge by visiting the enchanted troll waiting for you in the forest. Just a short walk from the parking lot, you'll encounter Isak Heartstone, a friendly, 15-foot sculpture crafted from wood.
Breckenridge is best known for its revered ski slopes set amid a Colorado winter wonderland. Sign the kids up for a ski class if it's their first time, stick to a day out on the sleds on Fraction Drive, or admire the views from the height of a gondola. When you're ready for warmth, stop by Cabin Coffee for a Texas Turtle cocoa or grab a bite at one of these family-friendly restaurants in the area.
Colorado locals know that Breckenridge holds a different magic in summer when the snow melts and the hills transform into lush paradise. Hike Breckenridge to encounter waterfalls, towering vistas, and alpine lakes, or spend your time in the idyllic downtown area, perfect for passing a slow afternoon.
Where to Stay:
After you've been driving for a few days, you'll probably want to soak in a hot tub. This sprawling family vacation cabin in Breckenridge has a tub surrounded by forest views. With giant windows, a crackling fire, and upscale amenities, you'll feel like you've rented a private mountain chalet.
End Your Colorado Road Trip Here:
Return to Denver (and start planning the next road trip).
The South Carolina Family Road Trip: White sands, palm trees for days, and world-famous eats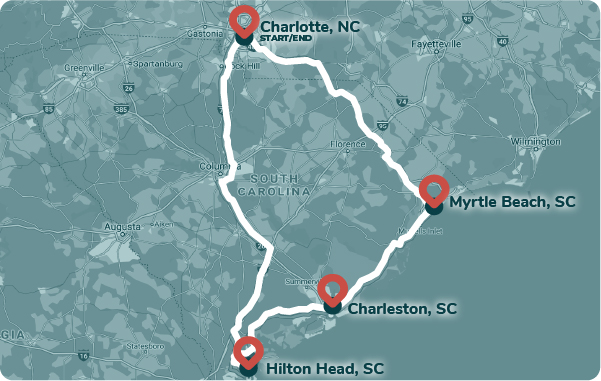 South Carolina Road Trip Stop One: Hilton Head, SC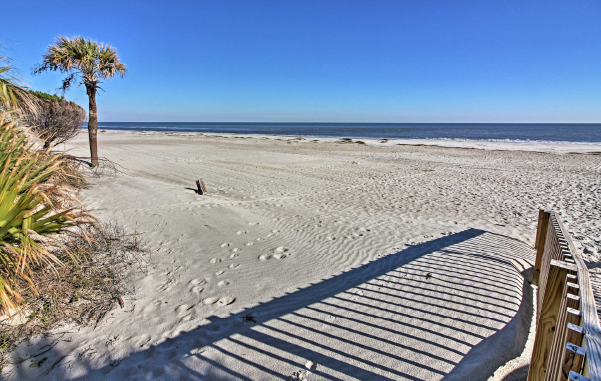 Approximately 3 hrs, 48 minutes from Charlotte
Hilton Head is the oasis that comes to mind when you picture that classic beach family vacation: slow-rolling crystal waves, white sands, and palm trees. Coligny Beach is a prime destination for lounging in the sun while you're here — and it has swings, gazebos, and a splash pad so everyone can take in the surroundings.
As soon as you unpack, check out Hilton Head as it's meant to be explored: by bike. The area offers 60 miles of bike paths and 100 miles of protected pathways that will carry you past elegant beaches and natural wonders. Once you've gotten a feel for the area, spend an afternoon at The Sandbox, an Interactive Children's Museum, where the kids can get a glimpse of what it's like to pilot a plane.
Come evening, embark on a sunset cruise, snap photos of the iconic Harbour Town Lighthouse, or dine overlooking Port Royal Sound beneath a canopy of lights at Hudson's Seafood House (which has a 12-and-under menu, too). Then, bring your vacation nightcap back to your vacation rental with you and sip local spirits from Hilton Head's first craft distillery after the kids tire out.
Where to Stay:
This Hilton Head family vacation rental is a win-win for everyone — impeccable, seaside-inspired design for you and a playful nautical-themed bedroom for the kids. Hit the beach together in the mornings, then spend time sunning on the inviting outdoor patio here.
South Carolina Road Trip Stop Two: Charleston, SC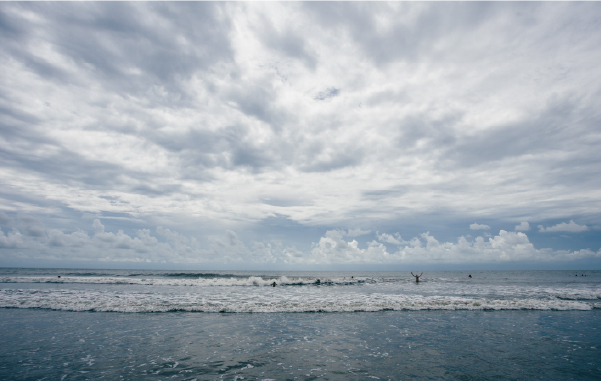 Approximately 2 hrs from Hilton Head
Once you've wandered through Charleston, SC, you'll never want to leave. Home to cobblestone streets that evoke the ambiance of Europe, decadent Southern architecture, and pastel-hued Georgian row homes of Rainbow Row, Charleston offers enchantment around every corner.
Grab breakfast and coffee at Miller's All Day, then check out the waterfront park, where you'll find a giant pineapple fountain and benches waiting for you. If you're looking to shop, the place to do it is King Street (one of our favorite stops is Candlefish, where fragrance becomes an art form). After a day in the city, take a drive and step into a fairytale with a visit to The Angel Oak, the oldest oak tree east of the Mississippi.
The Charleston Blonde has rounded up a complete guide of where you need to nosh — from Gospel Brunch at Halls Chophouse to fried chicken and oysters to write home about at trendy Leon's. Before you leave Charleston, be sure to visit Callie's, where you can savor everything from a birthday-cake biscuit to pimento cheese biscuits.
Where to Stay:
Relaxation awaits at this welcoming green Charleston family vacation rental. Here, you can stay close to Charleston's best neighborhoods like the French Quarter — which means you're a short drive from some of the best meals you've ever tasted. We also have plenty of homes on Kiawah Island, a family-friendly resort area a little way out of Charleston that's more of a quiet escape.
South Carolina Road Trip Stop Three: Myrtle Beach, SC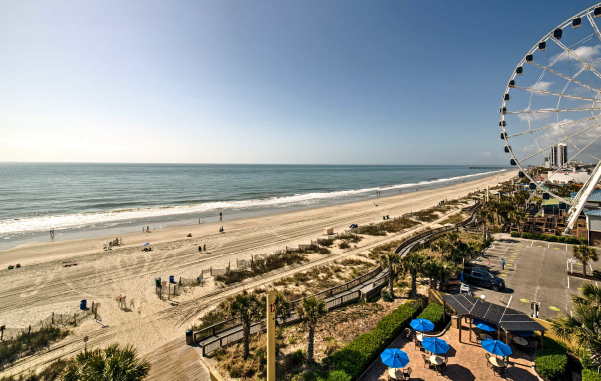 Approximately 2 hrs from Charleston
Wind down after a day on the road by soaking in the sun. Myrtle Beach stretches for 60 miles of warm sand, beckoning you to take a long walk, swim in the sea, or if you've brought a dog, splash your way along the shore at Huntington Beach.
When you're ready to cool off, head to the retro Myrtle Beach Pinball Museum, where you can pay an hourly fee to play as many pinball games as you can squeeze in. After you've each won a few games, visit The Market Common, where you'll experience some of Myrtle Beach's best boutiques and restaurants. If you're hungry, grab a table at Tupelo Honey, which plates Southern revival fare imagined by a James Beard semifinalist.
Where to Stay:
Arrive at a candy-colored vacation rental made for family stays. You're a short drive here from the heart of Myrtle Beach's stunning coastline here — and when you're not out exploring, you can take a dip in the pool at this affordable escape.
End Your South Carolina Road Trip Here:
The drive ends in Charlotte, North Carolina, but the area is worth checking out a little longer. Find a Charlotte family vacation rental here, and rest easy knowing it'll be 100% ready for you.
The Midwest Family Road Trip: Theme-park thrills, days on the lake, and celebrated monuments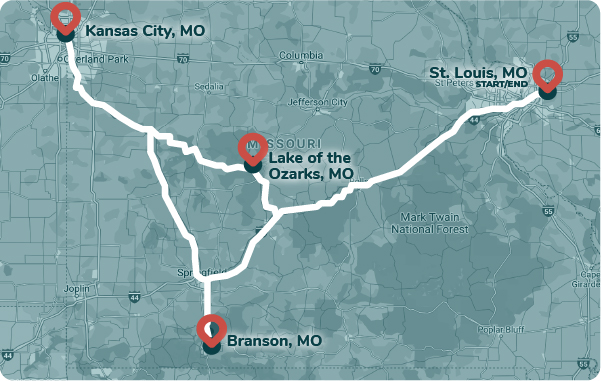 Start Here: Your midwest family road trip begins in St. Louis, Missouri, where you can take a tram ride 630 feet up to the tallest monument in the United States — the Gateway Arch. Sample a little local flavor before your first family road trip stop with toasted ravioli at Zia's, frozen custard at Ted Drewes, a walk around The Loop.
Find family vacation rentals perfect for the start of your getaway right here.
Midwest Road Trip Stop One: Branson, MO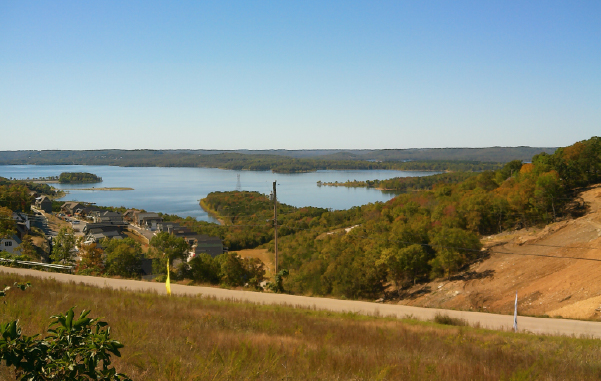 Approximately 3 hrs, 48 minutes from St. Louis
Branson is alive with Vegas-style shows and theme parks, making it a memorable stop on your midwest family road trip. At Silver Dollar City, you can feel the wind in your hair on the world's steepest wooden coaster, splash your way down a raft drop ride, or check out the water park, which is home to 13 acres of slides.
For a nostalgia-filled afternoon, check out the World's Largest Toy Museum and explore decades of history by way of dolls, cars, and memorabilia. If you're up for Branson at new heights, you can get a bird's-eye view from the Branson Ferris Wheel. At night, this attraction turns into a music and light show as it carries you above the city.
Branson isn't just bright lights and thrill rides — you can also enjoy the quiet of nature with a swim or paddle board in the clear waters of Table Rock Lake or a visit to the 165 Scenic Overlook (a postcard view that's a great first or last stop).
Where to Stay:
This welcoming Branson vacation rental condo is family-friendly, affordable, and within a short drive of the best sights. There's a small patio for sipping your morning coffee and a community pool that's perfect for a dip after Silver Dollar City.
Midwest Road Trip Stop Two: Kansas City, MO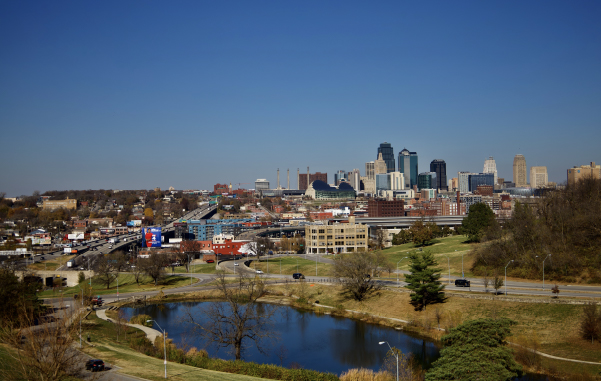 Approximately 3 hrs, 15 minutes from Branson
If you or the kids like barbecue, Kansas City is a must-stop for your midwest family road trip. Head to Arthur Bryant's (the line is worth it), and if you feel like doing a deeper dive, there's even an app for Kansas City barbecue.
Experience a stunning chandelier and soaring ceilings at the historic Union Station, which was revived in 1999 and now hosts a Planetarium, exhibits by National Geographic, giant-screen movies, and more. When the kids think they've seen it all, tour LEGOLAND Discovery Center together, where they can experience a replica of the city they'll never forget.
When you're ready to head back to your vacation rental home, hit City Market to pick up fresh flowers and produce to snack on during your stay.
Where to Stay:
This Kansas City family vacation rental is the place to wind down with a good book after a day of exploring. Spend afternoons sipping lemonade in the private yard or cook food and eat family dinner in the chic dining room.
Midwest Road Trip Stop Three: Lake of the Ozarks, MO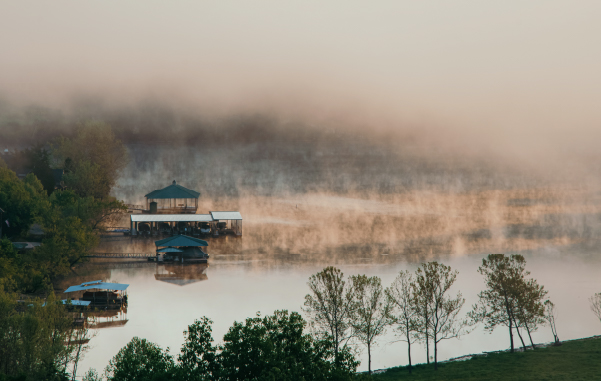 Approximately 2 hrs, 35 minutes from Kansas City
Watch the horizon line turn into an endless deep blue at Lake of the Ozarks. You'll want to see this breathtaking area from every vantage, so be sure to spend time out on a boat in Lake of the Ozarks.
When you're ready for adventure, head underground at Bridal Cave or roam the ruins of a castle at Ha Ha Tonka State Park. In the evening, relax back at your vacation rental and play some games surrounded by the fresh lake air with pizza from Pappo's.
Where to Stay:
Sleep right on the waterfront in this stunning Lake of the Ozarks family vacation rental that comes with two private boat slips. The furnished deck here is the place to be, whether you're sipping morning coffee or evening cocoa under the stars.
End Your Midwest Road Trip Here:
Head back to St. Louis and toast to the adventure with a craft microbrew root beer at Fitz's.
Rest Easy While You're on the Road
After a day of sightseeing, you want to arrive at a place you can count on to be great. That's why every stay on our site is backed by the Rest Easy Promise — meaning that your vacation rental will always be safe, clean, and ready for you and your family.
Read This Next: If you're looking for more family road trip ideas, adventure out to these miniature marvels or check out our 2021 vacation planner with something for every season.