Known as a year-round recreational haven, there's a never-ending conveyor belt of things to do in Park City, Utah. Skiing and mountain biking barely scrape the surface of the outdoor adventures that wait within this Rocky Mountain mecca, and the lively downtown scene packs a punch full of historic walks, fine dining, and flourishing cultural identity.
If that sounds like your type of destination, get your trip started by booking one of our idyllic vacation rentals (the cabins here really set the scene for a memorable experience). Then create the ultimate to-do list with these top things to do in the area.
The Best Outdoor Activities in Park City
Outdoor adventure is the name of the game in Park City. From skiing and mountain biking to living out your Olympic dreams, this historic mountain town is a sports enthusiast magnet — and these are the top activities worth trying.
1. Shred Snow and Dirt at the Best Mountain Resorts
Originally Utah's silver mining hub, Park City Mountain Resort has evolved into the largest ski resort in the U.S. with 7,300+ acres of skiable slopes. An annual snowfall of 365 inches (dubbed The Greatest Snow on Earth) and world-class terrain parks are just a few of the features this mega resort offers, and it's particularly fun for families and beginner-to-intermediate skiers.
Deer Valley Resort is another option; one that's sure to suit your luxury-seeking side thanks to its thoughtfully designed terrain. Ranked a top ski resort in the U.S., it's also one of just three skier-only mountains in the country. Coupled with the soft snow and convenient location near Salt Lake City, it's no wonder it became a venue site for the 2002 Olympics.
Of course, these resorts aren't just for snow bunny activities — once the powder melts, both Park City and Deer Valley transform into a mountain biking haven. With a combined 470 miles of trails, there's plenty of singletrack, downhill, and family-friendly terrain for both novice and pro riders to shred.
2. Live Out Your Gold Medal Dreams at Utah Olympic Park
Originally built for the 2002 Winter Olympics, Utah Olympic Park has since been transformed into a dynamic multi-use facility for both elite athletes and casual visitors. You can dive into Olympic history at the museum, watch pros train on the Nordic ski jump, or test your own skills in one of the on-site adventure activities like the Comet Bobsled and zipline course.
3. Soak Up the Sun with More Mountain Sports
"The Greatest Snow on Earth" might be Park City's biggest attraction, but summertime opens you up to a whole new world of outdoor sports and adventures. For those looking to hit the water, Weber River is a go-to spot for white-water rapids. (Consider booking a guide trip with a company like Park City Rafting.)
Those seeking slightly less adrenaline-pumping thrills can find a wide variety of hiking options in the area. (Some of the most popular are listed on AllTrails.) And, of course, golfers can hit the links at Park City Golf Course — one of the best-ranked courses in the area that offers both reservations and lessons.
The Best Downtown Activities in Park City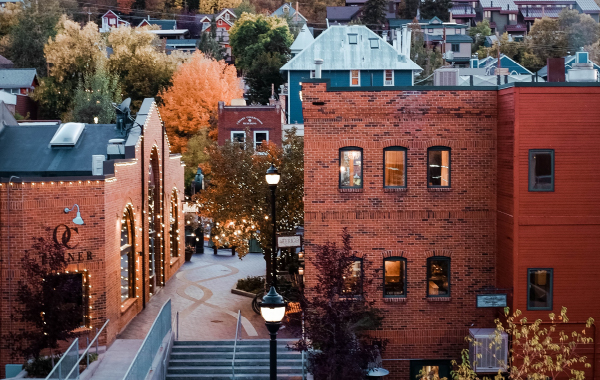 The mountains meet a mini-metropolis in downtown Park City. Hosting everything from fine dining and designer boutiques to history and local spirits, these are the must-dos that'll keep you on your toes.
1. Sip and Socialize at High West Distillery
Flaunting the title of Utah's first distillery since the American Prohibition, High West Distillery serves up small-batch, award-winning whiskeys and vodkas along with modern Western fare. But that's not all that makes it one of a kind: High West is also the only ski-in gastro-distillery in the world, so there's no delaying après-ski.
2. Explore Historic Main Street
If the Mountain Resort is the heart of Park City, Historic Main Street is definitely the soul. Chock-full of bars, restaurants, art galleries, nightlife, and undeniably great people-watching (keep your eyes peeled for a celebrity sighting), Main Street has a little something for everyone. For those short on time, be sure to put Wasatch Brewery (great local drafts) and No Name Saloon (a legendary classic) at the top of the list.
3. Dine Like a Local at Davanza's
A long-time local's hangout, Davanza's has served as the neighborhood watering hole since 1979. Offering everything from burgers and fries to pizzas and tacos, this restaurant has the grub you crave after carving turns or bombing singletrack all day. Pro tip: don't miss out on the famous fry sauce!
The Best Cultural Activities in Park City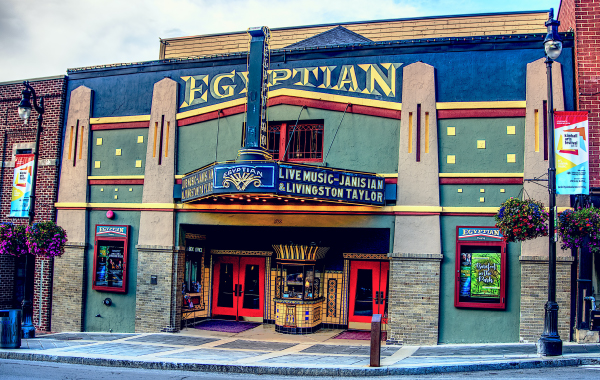 A tiny silver mining town turned ski mecca, Park City offers a rich cultural heritage amongst its world-class adventures. Tap into the city's softer side with these activities that'll infuse some spirit into your itinerary.
1. Fall in Love with Cinema at Sundance Film Festival
Cinephile or not, the Sundance Film Festival is a practically-required Park City experience. Boasting the title of largest film festival in the U.S., this 10-day spectacle — running between late January into early February — brings movie lovers from all over the world to indulge in new independent films, up-and-coming musical talent, and of course, celebrity sightings.
2. Become a History Buff at the Park City Museum
Deep dive into Park City's colorful past via the Park City Museum's interactive exhibits and century-old artifacts. Be sure not to miss the city's original basement jail, where you'll learn the ins and outs of the mining and skiing narrative this city is known for.
3. Catch a Live Performance at the Egyptian Theater
An iconic landmark, the Egyptian Theater has remained a staple of the Historic Main Street scene for nearly 100 years. Check out weekly live performances at this unique gathering place offering everything from drama and comedy to musicals and concerts.
Explore More of Park City, Utah
Park City offers a rich mix of history, outdoor adventure, and downtown action, all housed within a beautiful mountain setting. To learn more about visiting, check out the Visit Park City website.
Rest Easy with Evolve
The moment you book your vacation, you should start looking forward to your trip — not worrying about the little details. When you choose Evolve for your Park City vacation, you can feel confident that the home you book will live up to our standards.
Every Evolve vacation rental comes with a team of hospitality experts, and we're here to help make your stay comfortable 24/7. To help you feel even more confident, we created our Rest Easy Promise: if a stay doesn't match our standards, we'll make it right.