Fort Worth is a city as timeless as John Wayne, and as fast-growing as the bluebonnets in April. While it may be famous for the Stockyards and rodeo season, there's so much more to the city than its "Cowtown" nickname. (Though channeling your inner cowboy is certainly encouraged.)
So dust off the cowboy boots and get your share of Texas hospitality by booking one of these vacation rentals. Then saddle up for a wild ride with these top things to do.
The Best Things to Do with Kids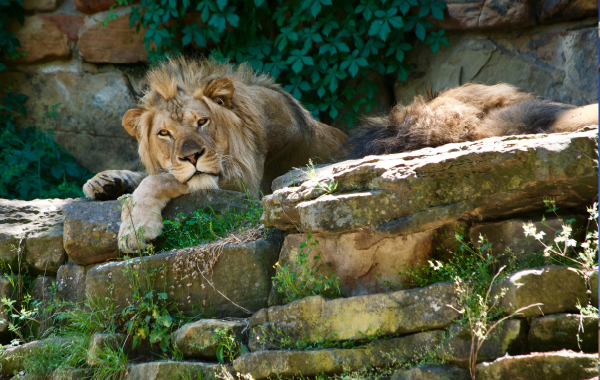 Fort Worth is a hub of excitement for little buckaroos. From local amusements to larger-than-life exhibits, kids — and kids at heart — will love spending time in Fort Worth with these family-friendly activities.
1. Find Your Wild Side at the Fort Worth Zoo
With more than 7,000 animals and attractions like the Yellow Rose Express Train, it's easy to see why the Fort Worth Zoo is ranked one of the best in the nation. When you're not busy checking out the wild elephant exhibit, take the kids to the cowboy-themed Play Barn or test your aim at the Wild West Shooting Gallery.
2. Ride High at Six Flags Over Texas
Thrill-seekers can take their trip to greater heights at Six Flags Over Texas, as it turns out even the loop-de-loops are bigger in Texas! But if heights aren't your kid's thing, the famous theme park also has live shows, rides, and Looney Tunes characters to keep them more than entertained.
3. Unearth New Discoveries at Fort Worth Museum of Science and History
Take a day to explore the Cultural District of Fort Worth — and be sure to include a visit to the Fort Worth Museum of Science and History. Whether you scout for shooting stars in the Noble Planetarium or uncover fossils at DinoDig, there's something exciting around every corner in this interactive museum for young explorers.
4. Soak in the Small-Town Charm at Lake Granbury
Tucked between Dallas and Fort Worth, Granbury is an up-and-coming vacation spot that pairs small-town charm with lakefront fun. After less than an hour's drive, you could be splashing around with the kids or walking through Historic Granbury Square, Texas' first downtown square on the National Historic Register.
The Best Activities to Channel Your Inner Cowboy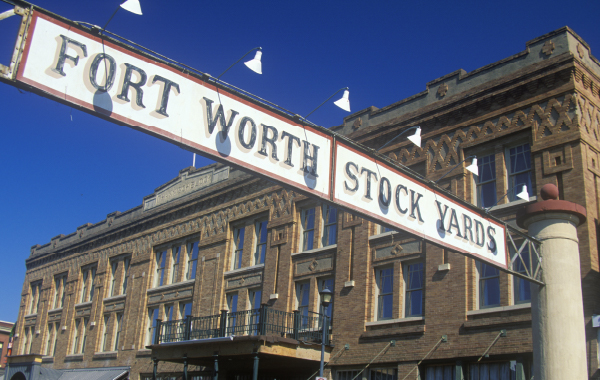 With a motto like "where the West begins," you can count on Fort Worth for a true Texas adventure. The city fully embraces its Lone Star State traditions, and with activities like these, encourages you to join in the fun.
1. Saddle Up at the Stockyards
A visit to the Stockyards District feels like stepping into Texas history. You can watch gunfight reenactments and twice-daily cattle drives, or even try driving them yourself with the weekend "Herd Experience." Be sure to bring your dancing shoes too, as you can boot-scootin boogie to live music every Friday and Saturday evening!
2. Ring Your Cowbells at the Rodeo
Many come to the Fort Worth Stock Show and Rodeo for the cowboy hats and funnel cake, but stay for the barrel racing and extreme bull riding. This legendary, 23-day event normally starts around mid-January, and is full of fun things to do for the whole family.
3. Walk in Women's Footsteps at the Cowgirl Museum
From Annie Oakley to Miranda Lambert, you can learn about the trailblazing women who shaped the West at the National Cowgirl Museum and Hall of Fame. Historical photographs, artifacts, and galleries tell the stories of these women and their influence on western culture. Just know that exhibits change, so check the calendar before you go.
The Best Arts and Culture Activities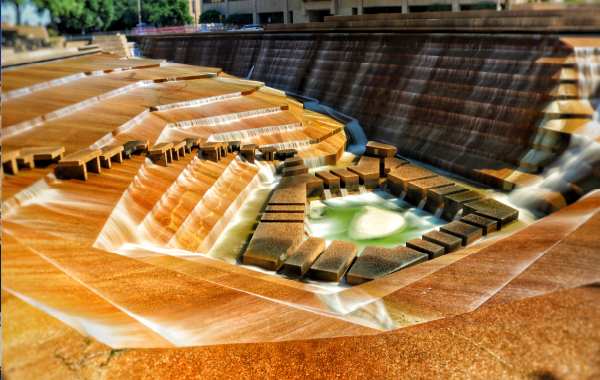 Mooo-ve over mundane. Cowtown is the perfect blend of a country western and bustling city, in large part thanks to its Cultural District. Spend some time enjoying these activities that make Fort Worth the arts-influenced hub it is today.
1. Get Inspired at Kimbell Art Museum
World-renowned for both its architecture and art, take a tour of the two buildings at the Kimbell Art Museum. There you'll find rotating special exhibitions, along with the year-round "Collections in Conversation." With a wide array of portraits and open-air sculptures, these inspiring works of art are curated across a wide span of cultures, timeframes, and mediums.
2. Relax at the Water Gardens
Find an urban oasis in the heart of downtown at the Fort Worth Water Gardens. Open year-round, this architectural space has a unique environment that's become one of the best places to unwind in between high-speed activities.
3. Hit the Town at Sundance Square and Downtown
Shopping, dining, dancing — all of it (and more!) is available at Sundance Square, a pedestrian-friendly district in the heart of downtown. You can spend the day exploring, but if you're short on time we recommend the Parfumerie Marie Antoinette for body products and art, Silver Leaf Cigar Lounge, and Riscky's Barbeque for authentic country fried steak.
Explore More of Fort Worth, TX
Whether you're visiting Texas for the first time or a long-time Dallas resident in the mood for something new, there are plenty of renowned restaurants, iconic cowboy tales, and lively downtown districts in "Cowtown."
To learn more about visiting Fort Worth, check out the Visit Fort Worth website.
Rest Easy with Evolve
The moment you book your vacation, you should start looking forward to your trip — not worrying about the little details. When you choose Evolve for your Fort Worth vacation, you can feel confident that the home you book will live up to our standards.
Every Evolve vacation rental comes with a team of hospitality experts, and we're here to help make your stay comfortable 24/7. To help you feel even more confident, we created our Rest Easy Promise: if a stay doesn't match our standards, we'll make it right.